Safety at Work Means Everybody Goes Home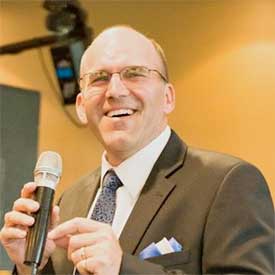 Safety ⇒ It's Personal, It's about People ⇐ Too Simple
I work with workers to take safety personally, as well as build front line leaders and their leadership skills to have an impact and influence safety performance.
I also work with safety representatives to help them have an influence in the safety performance of the areas they work.
Balance that age old challenge of safety vs. production and move toward "safe production".
FIND OUT HOW
Place Safety at the same level as production, cost & schedule.
If safety is negatively impacting production, cost, or schedule… then it is being done wrong.
What Health & Safety Professionals Say
"I have had the pleasure of working with Craig for many years. His ability to bring accountability to the health and safety equation is exceptional.  People come away understanding that accountability is not simply management speaking to their reports. It's about local teams embracing and welcoming fair levels of accountability, to ensure you've done your part. His presentation includes empowering people to make appropriate risk based decisions, resulting in accountability for those decisions. A breath of fresh air compared to some traditional approaches."
– David Keyes, Keyera Corp.
"Craig's Be Your Brother's Keeper presentation was a real impact with our workforce on the project. It has helped us create and sustain our safety culture."
– Jill Vrolson, Senior Safety Advisor – construction. Cenovus Christina Lake SAGD project.
Increase effectiveness of current safety practices, and develop a company-wide Safety culture that will not only lead to improved safety performance. It can lead to improved business performance.

Stop doing safety to people – START doing safety WITH PEOPLE.